Main Content
Premium WordPress Email Logging Plugin
The Ultimate WordPress
Email Logging Solution
The Best WordPress
Email Logging Solution
Want to see more screenshots? Checkout out our
documentation
!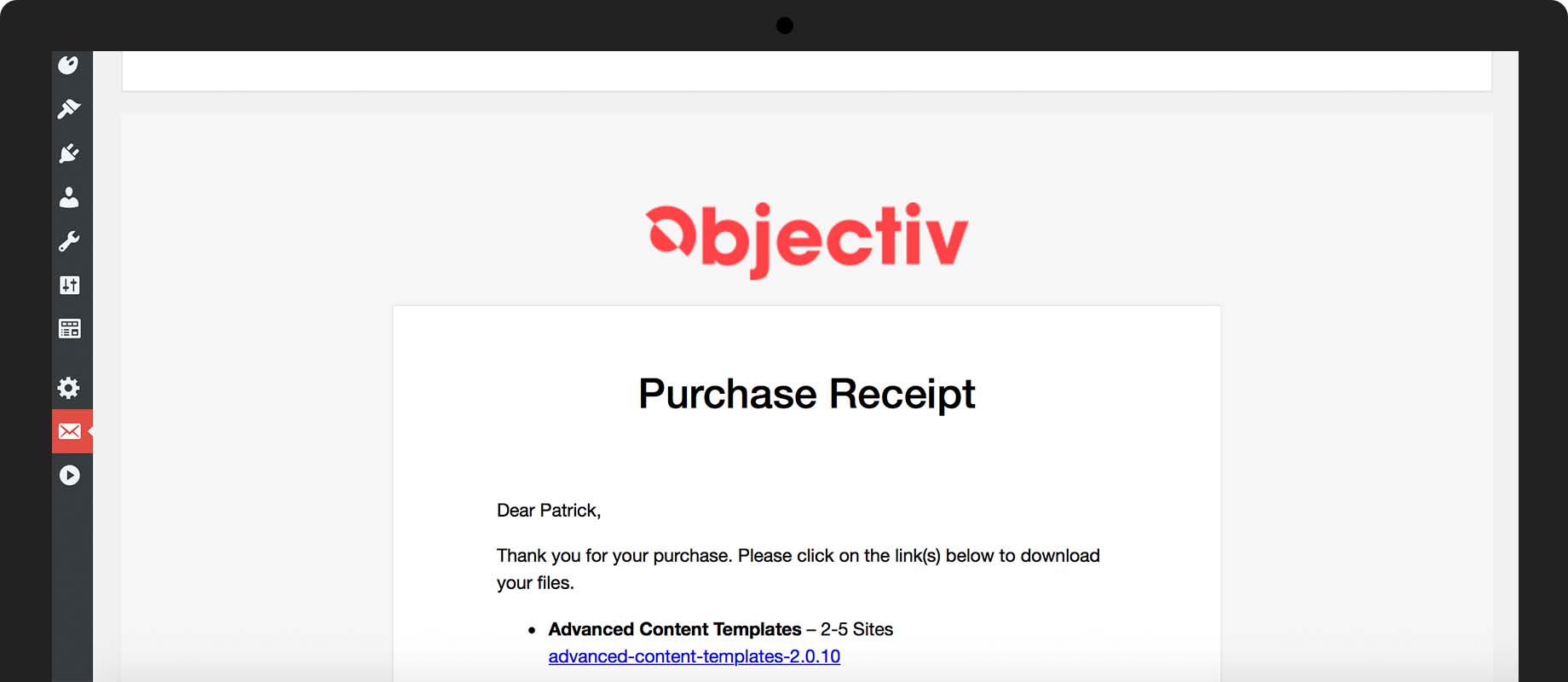 Powerful Features
Add a Sent Mail folder to your WordPress site.
Re-send Emails
Customer didn't receive their receipt? Re-send an exact copy with one click!
View Attachments
WP Sent Mail saves an exact copy of outgoing emails, including attachments.
Beautiful Previews
View emails exactly as they were sent to customers. A perfect way to debug email templates.
Airplane Mode
Working on a dev site? Airplane Mode logs outgoing emails but disables sending.
Open Tracking
WP Sent Mail can automatically track email opens by inserting an invisible tracking pixel.
Don't Take Our Word For It
"WP Sent Mail is a must-have-plugin for all sites I build."
Ben Andersen - WP Sent Mail User
Frequently Asked Questions
How many emails can I log?
WP Sent Mail can log as many emails as you want. It defaults to 1,000 emails, but you can specify a preferred number or set it to unlimited. Older emails are automatically purged to stay within the limit you set.
Can I track email opens?
WP Sent Mail can add a tracking pixel to outgoing emails, allowing you to determine if an email has been opened by a customer. As with any email tracking pixel, the results will never be 100% but it's especially useful when a customer claims to have not received an email!
I use Mailgun, Mandrill, or a similar email delivery plugin. Will it work with WP Sent Mail?
Absolutely! We've tested support for both Mailgun and Mandrill. Any email delivery plugin that supports the wp_mail filter should work out of the box.
What about Airplane Mode?
We've built Airplane Mode to be as robust as possible. In the unlikely event your email delivery plugin prevents our Airplane Mode functionality from working (and we haven't specifically built a compatibility layer) we will warn you!